WO No.9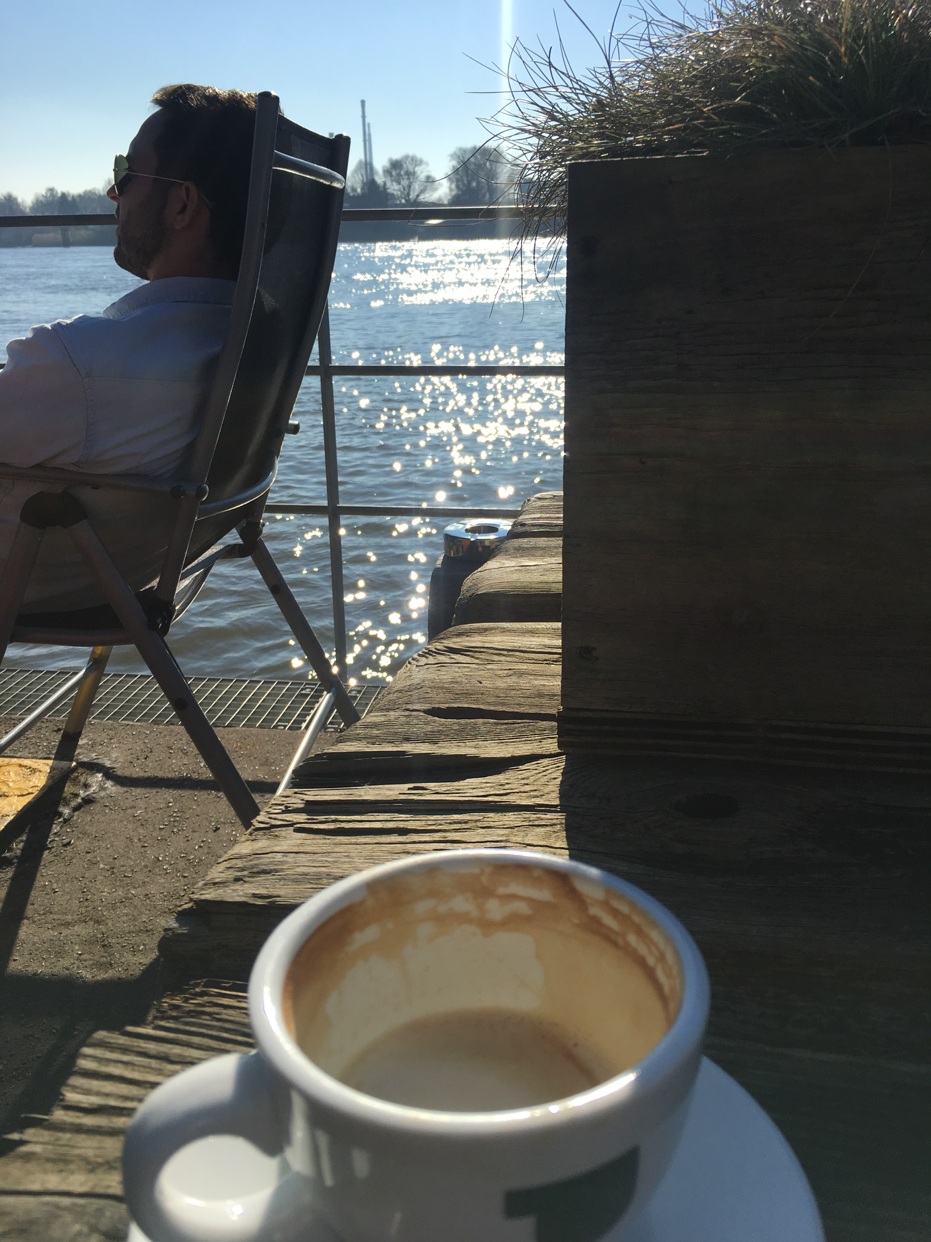 What the hell is going on here?!
This picture was taken at the end of last week, sitting next to the river Elbe in Hamburg. I can remember visiting northern Germany during the winter in years gone by and sloshing my way through 20cm of snow. A seal has just been spotted in the river. This is absolutely ridiculous. Those denying climate change are definitely running out of ammunition.
I can't believe the crowds enjoying the café in the sunshine. There has clearly been a massive change in working habits. There used to be very few people enjoying such a glorious weekday morning, but today there are literally hundreds of people with a laptop in one hand and a cappuccino in the other squinting at their screens.
The current political climate seems to be as bizarre as the weather! It's scary that an issue as life changing as Brexit is literally becoming a bore to many of the UK citizens. They just want it over regardless of the consequences - bonkers, cataclysmic ostrich behaviour!
The big white-haired gentleman sitting next to me looks a bit like a polar bear!
What next? Great white sharks in the Solent?!